Four Paws Rehabilitation
The importance of physical rehabilitation for your pet
Companion animals, like their humans, can benefit from physical rehabilitation to recover from joint and muscle injuries, orthopedic surgery,
neurological and degenerative disorders, arthritic conditions, and painful joints and muscles.
Benefits of rehabilitation
Improved cardiovascular health
Can minimize use of pain medications
Improves quality of life
Optimizes function and quality of movement
Aids in prevention of re-occurring injury
Reduces pain and speeds healing of injured tissues
Early return to function
Improves endurance and flexibility
Improves muscle tone and strength
Weight loss

Customized rehabilitation services available
Thermotherapy (heat) and Cryotherapy (cold) applications
Pain and edema control
Therapeutic massage
Joint and spinal mobilization
Stretching and range of motion exercises
Post surgical recovery programs
Consultations for home therapy and exercise
Weight loss
Laser Therapy
Underwater Treadmill Therapy
Common Conditions Treated
Orthopedic Injuries
Obesity
Athletic Conditioning
Neuropathic Disease
Osteoarthritis

Rehab Referral Form
Click here to view and print our referral form.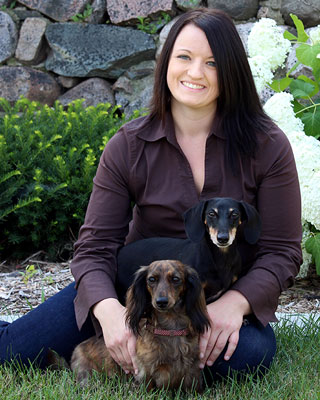 Physical rehabilitation is just part of the recovery process. A successful recovery takes time and your involvement. We encourage our clients to take an active role in their pet's rehabilitation. Home based exercise plans and rehabilitation programs are customized to each individual pet and reviewed as part of our service. Four Paws Rehabilitation Center services are provided in conjunction with your veterinarian and Cassie, CVT, CCRP.
For more information please call Monday through Friday 8:00-5:00 p.m. at 320-815-0894.